-Jannik
Welcome to Whangarei!
Our original plan was to move directly to the South Island to catch and enjoy the late New Zealand summer.
We switched our plans!
We have taken over our camper van after our return from Waiheke. We placed several applications in the area around Auckland and therefore decided to stay on the North Island to be reachable for possible interviews. The question was: What's next? Work? Travel? Both?
In Auckland we have seen what you should. So the decision was clear, we need to leave the city and to dive into the beauty of the New Zealand. Summer is at its peak, so let's head in the northern direction, find some work and stay durning the New Zealand winter as far north as possible.
We needed some accessories for our camper. The biggest city in Northland is Whangarei. So, let's have look in that area. We found what we needed and our van called "Chevie – Kat" is becoming our home. Pictures of "Chevie – Kat" will follow in the coming days.
We found Work
We applied for some temporary work as landscape and gardening helpers and got the job. Since one week we are working in a sculpture park that needs to be finished to be opened by the upcoming Easter weekend.
So, what to do on our first weekend in Whangarei?
We visited some of the main spots around Whangarei. One of them where the Whangarei Falls. I took some time on the fall to catch this amazing image.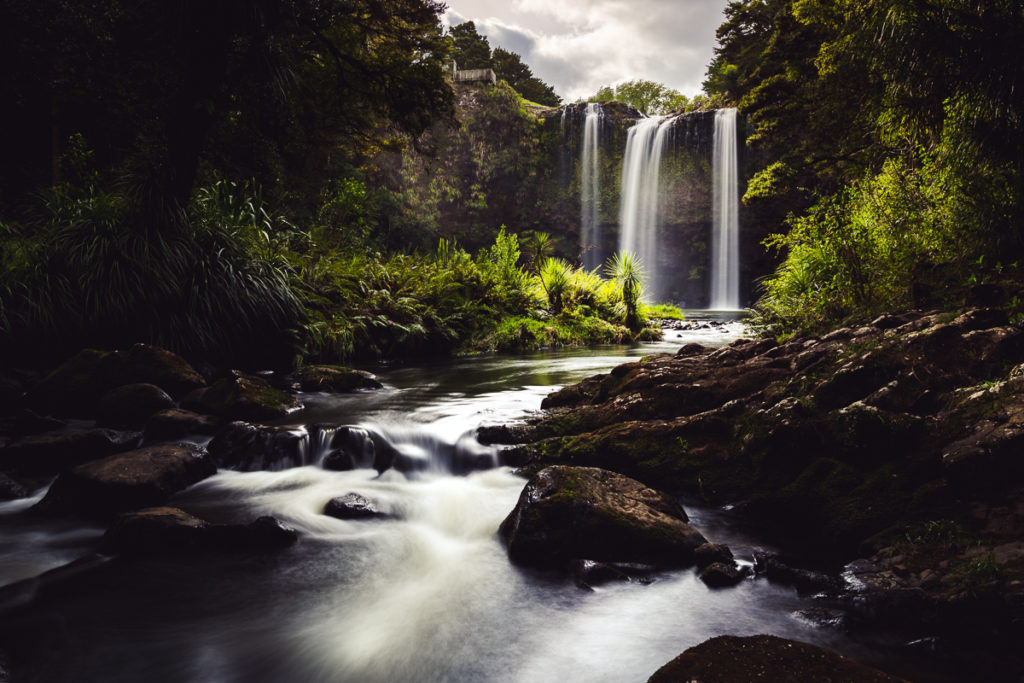 What you see is a long-time exposure which will show the water flow in an impressive manner.
Whangarei Abby Caves
I have never been to caves before and this experience was really impressive. In Whangarei you have three natural caves that you can explore on your own. Below you will find a picture of me getting in the cave.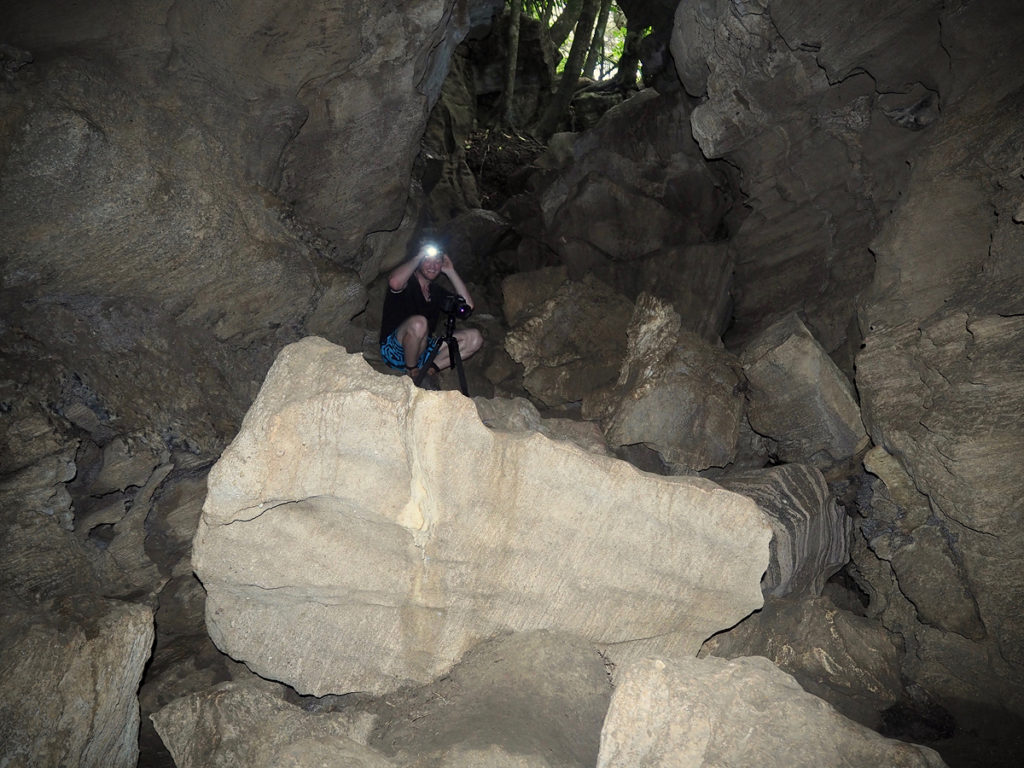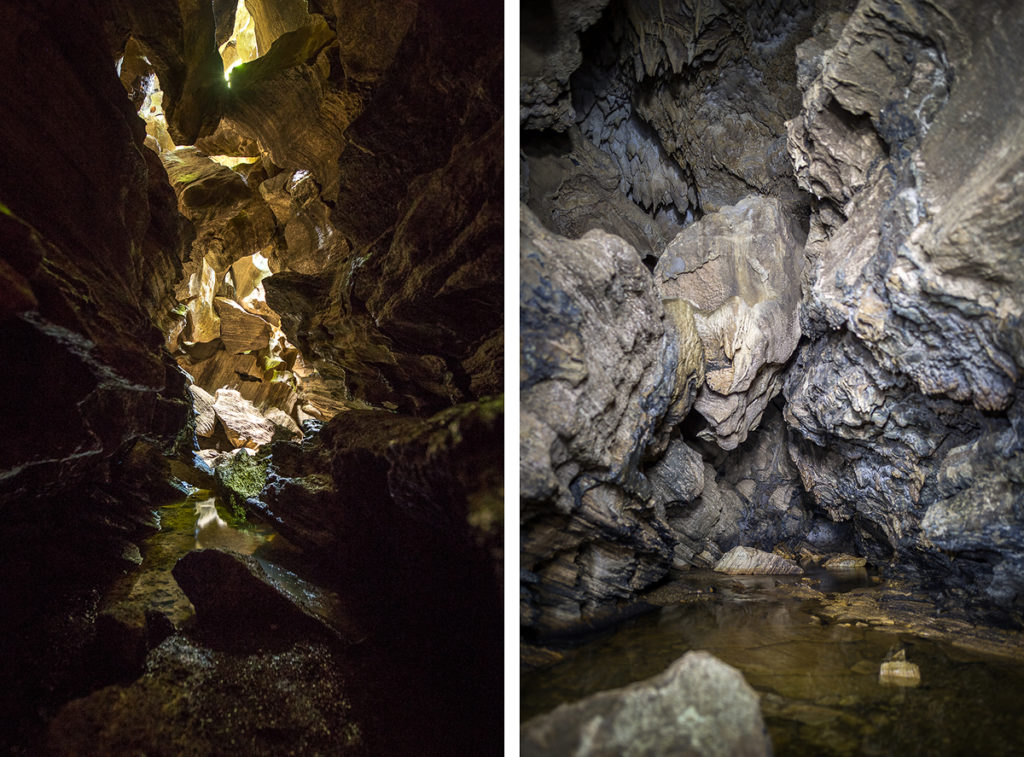 There is one phenomenal thing you will find inside the caves. Glowworms! If you switch of your light you will see them at the ceiling of the cave. It wasn't that easy to capture them in the picture but finally I got them.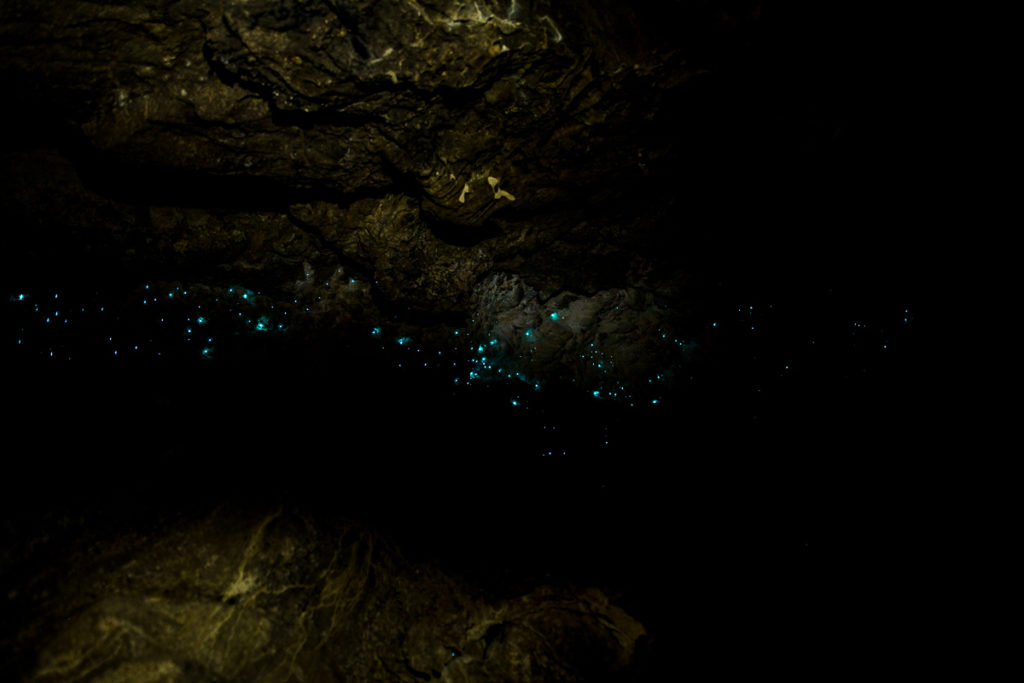 Hiking
We really fell in love with going hiking on the weekends. It is great to be in the nature, to feel the wind, the rain and the sun. We had an awesome hike around the Urquharts Bay which took us over five hours. The weather wasn't that nice to us so we had some rain during our tour. But with the right clothes you can handle that.