Welcome to the New Zealand Northland Region!
– Jannik
Welcome to the New Zealand Northland Region!
The Northland Region or Te Tai Tokerau (also Te Hiku-o-te-Ika, meaning "the Tail of the Fish" (of Māui)) (Māori) is the northernmost of New Zealand's 16 local government regions. New Zealanders often call it the Far North, or, because of its mild climate, the Winterless North. The main population centre is the city of Whangarei and the largest town is Kerikeri. From wikipedia.org
We worked for six weeks in Matakana. Matakana is located 90 minutes north from Auckland. The best way to get there is just following State Highway 1.
Tawharanui regional park
Directly next to our work was the Tawharanui Regional Park. This park is run and maintained by the Auckland council and one of the favored weekend locations of Auckland residents.
The regional park has lots to offer. You can enjoy activities like hiking, swimming and surfing. There  are several hiking tracks and a campground inside the park. One day isn't enough to discover the full park. The park is a conservation area and has a brilliant wildlife.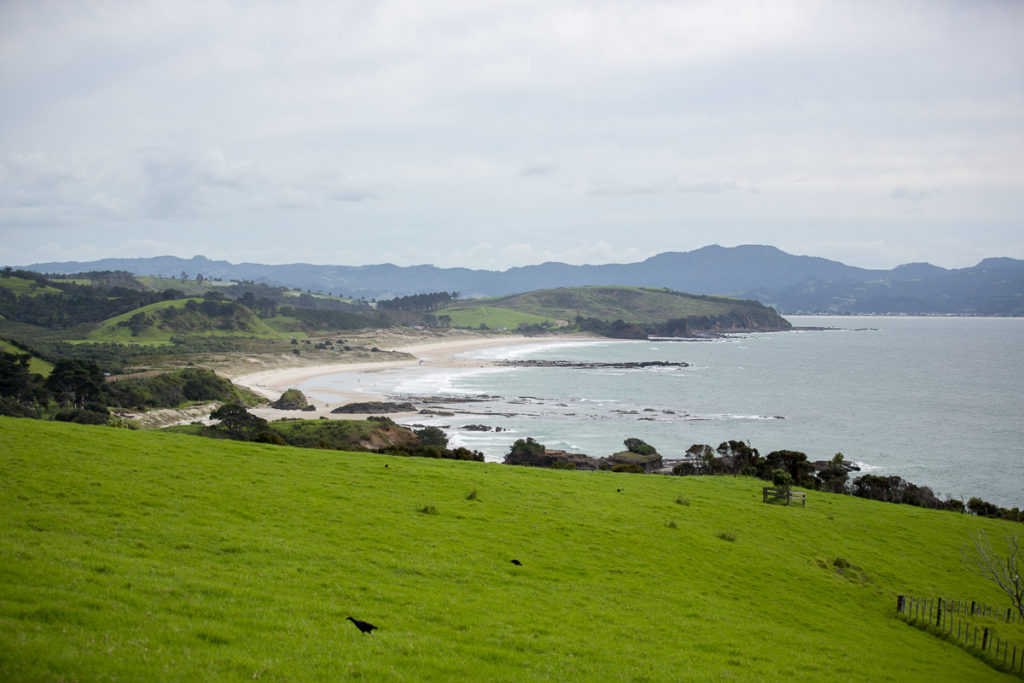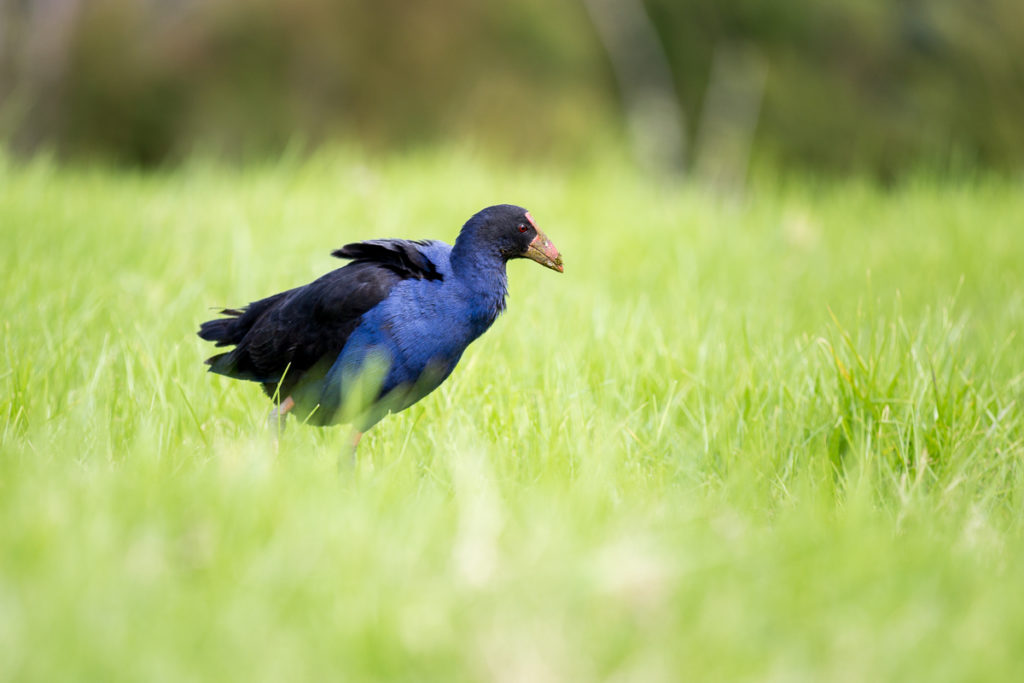 Tokelau Beach
Tokelau Beach is one of the best "freedom Campgrounds" we had so far! It is amazing! You have plenty of space and the ocean is direct next to your window. It is definitely worth to set up an alarm for the sunrise!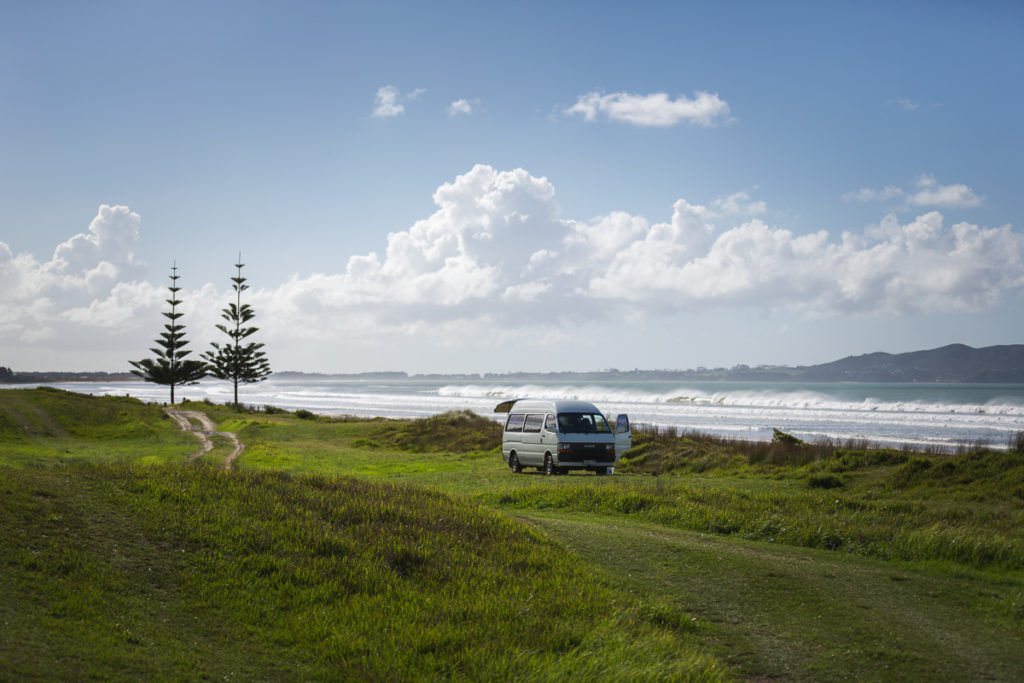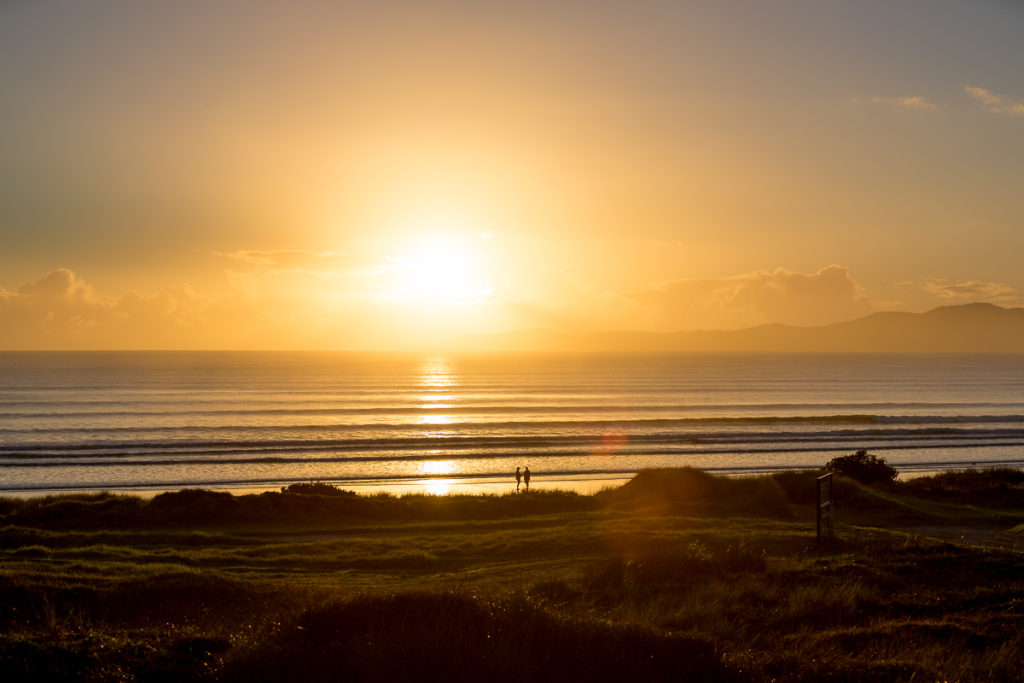 Ninety Mile Beach
Beach! Beach! Beach! As long you can see. 
Great beach but please be careful driving on it. You would't be the first who leaves a car wreck, lost to the sand and waves. BTW: Some of the camper van providers prohibit you to drive on ninety mile beach with there vans.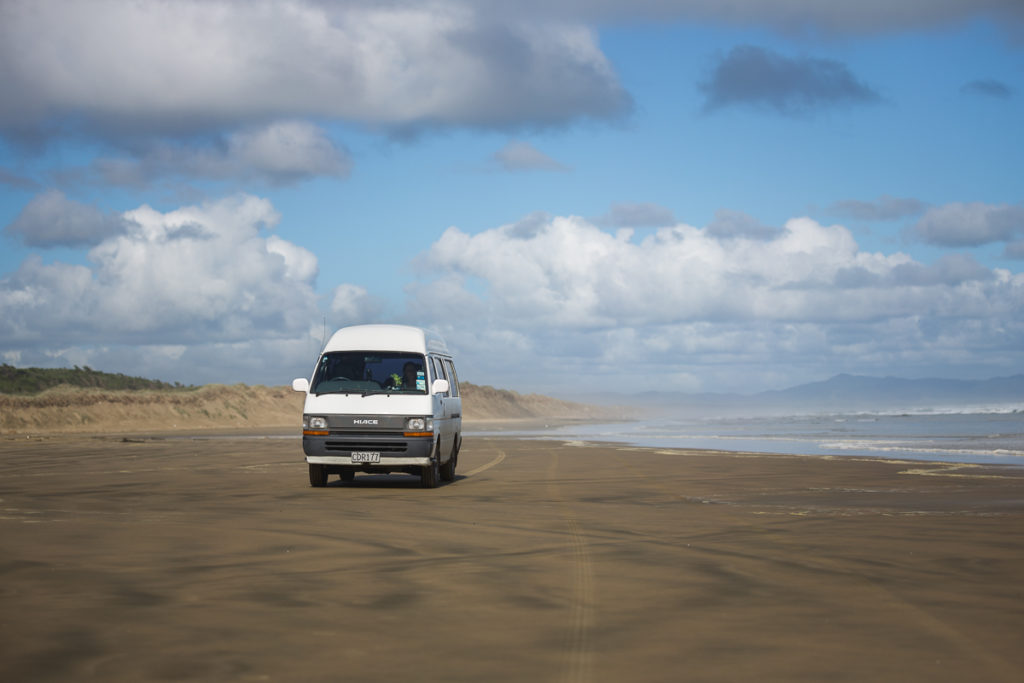 Stunning view from the Glinks Gully Campground
This campground was high ranked in one of the traveling apps we use.
This campground was extremely cheep compared to others. Ok, it isn't brand new, but offers you everything you need.
I think the sunset speaks for it self. Enjoy it!