Welcome to sandy and cold DUBAI
-Jannik
Dubai was our first stop during our journey.
Well what can i tell you whats not already known about Dubai?
Yes there are soooo many expensive cars that I'm not able to recall what kind we haven't seen.
We arrived very early it was around 6 am. Immigration was super easy.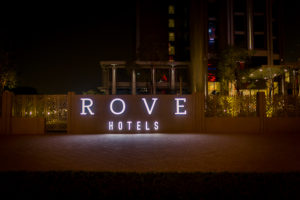 We had a hotel near to the city center called ROVE. We went directly to the hotel, earliest check in was scheduled for 3 pm, surprisingly we got the room directly after check in. The Hotel itself  and also the rooms where quiet nice, silent and clean.
So we dropped our baggage and went directly to the Dubai Mall wehere our city bus tour started.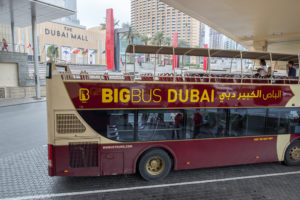 We booked a two days tour bus ticket, with the crazy assumption that it will be warm, sunny, blue sky and pretty nice weather outside. But it wasn't.
It was around 20°C very windy and the whole sky was covered in dust. So the first day seems to be a bit disappointing…
Back in the hotel and a little nap later Dubai has been changed dramatically! Now the real beauty of Dubai awaked.
Light's
Now buildings were illuminated and also the biggest one Burj Khalifa now lucked really impressive.